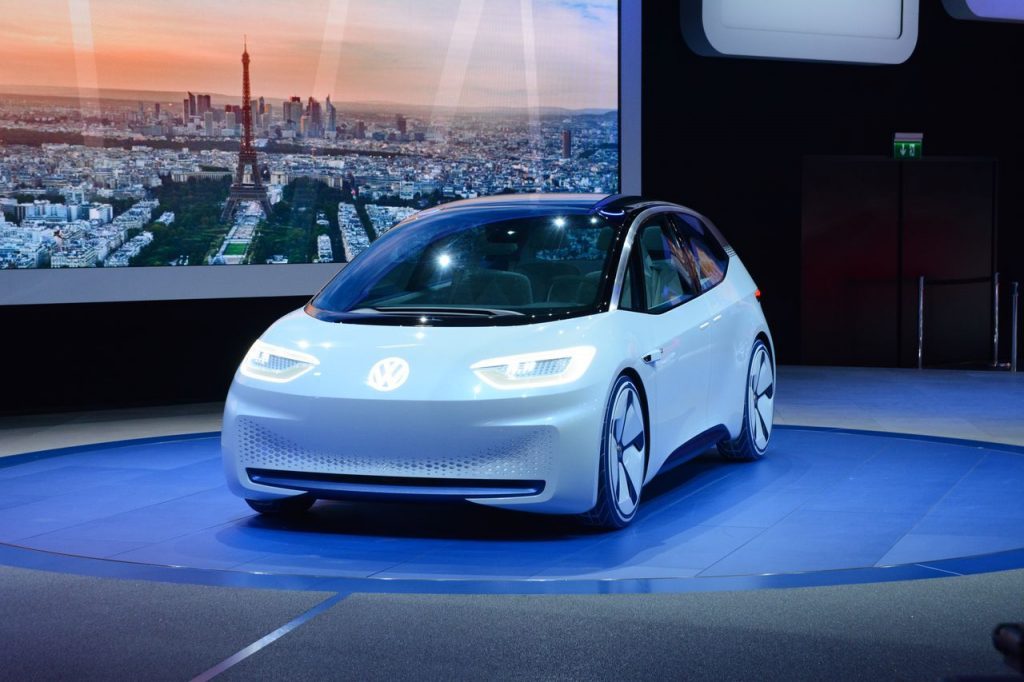 Volkswagen presents the new I.D. Concept: 100% electric and autonomous
After a teaser ten days ago, Volkswagen unveils for the Paris Motor Show 2016, I.D., a new concept car, totally electric and autonomous.
The 100% Volkswagen electric car announced for 2020 based on the MEB (Modular Electric Drive Kit), the platform devoted to electric models. The concept also includes a 100% autonomous driving named I.D. Pilot, which should arrive a little later, in 2025.
Compact and autonomous
Electric cars are already available in the catalog of the German manufacturer as the e-Golf, but they coexist with a thermal version. This time, it is a unique 100% electric model.
With the MEB platform, it's compact (length of 4.10 m), with an electric motor with a power of 125 kW (or 170 hp for a 0 to 100 km / h in 8 seconds shot) and batteries located under the vehicle floor. The interior is itself worthy of a MPV. Volkswagen considers good battery life of 400 to 600 km. The question is whether this difference comes from driving or multiple battery packs available.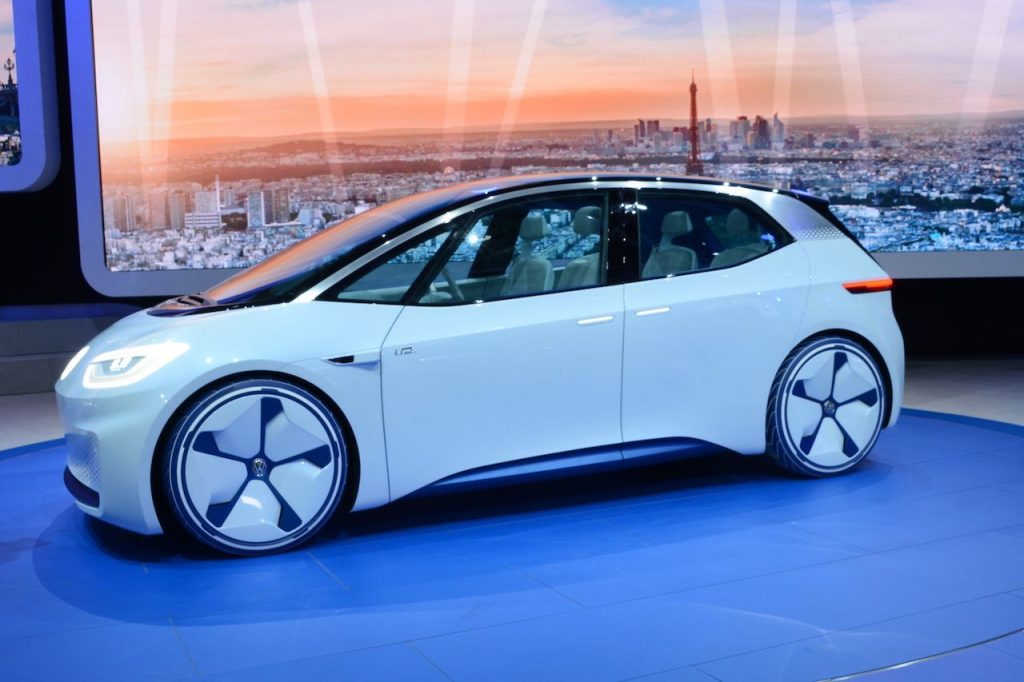 An affordable price
The price was not clearly announced, but the manufacturer speaks of a cost equivalent to that of a conventional diesel Golf. It will therefore be between € 24 360 and € 37 730. Volkswagen hopes to sell 1 million electric vehicles per year by 2025.
Volkswagen against the competition
Between this ID, the Zoé from Renault, Ford launching their own self-driving cars service and the estimated prices well below a Tesla Model S at € 77,000, it seems that we are closer than ever to access these electric cars of great self-sufficiency.
However, despite the nice ads, it remains to verify in practice the promises and limitations of these cars of tomorrow. We also look forward to the European release of the Model 3 of Tesla planned for 2018, which should facilitate the democratization of electric cars.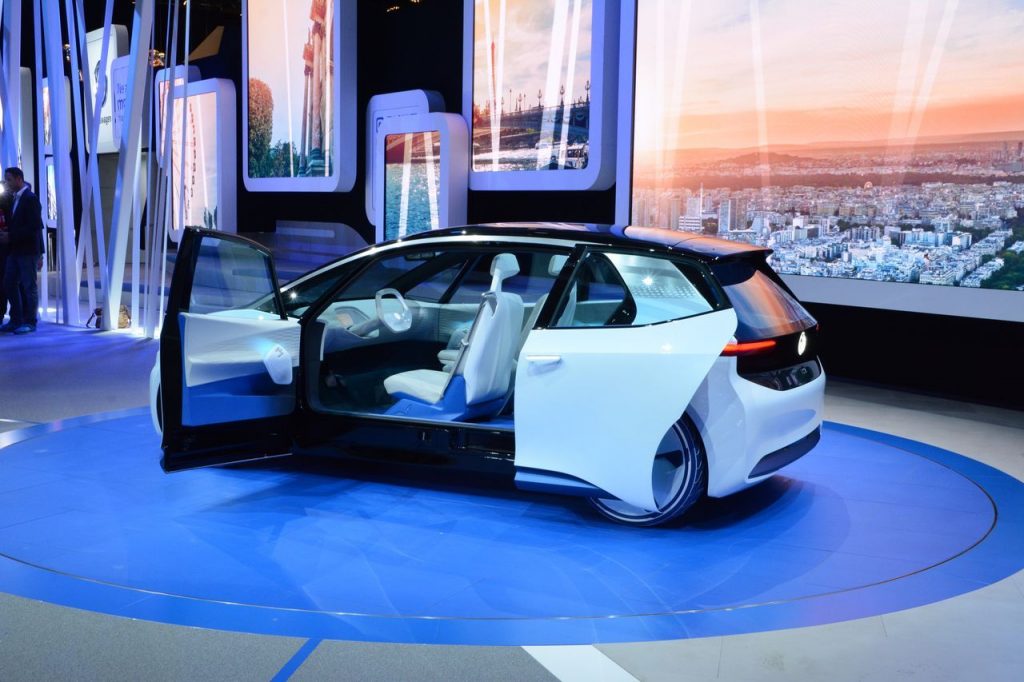 Source: Frandroid