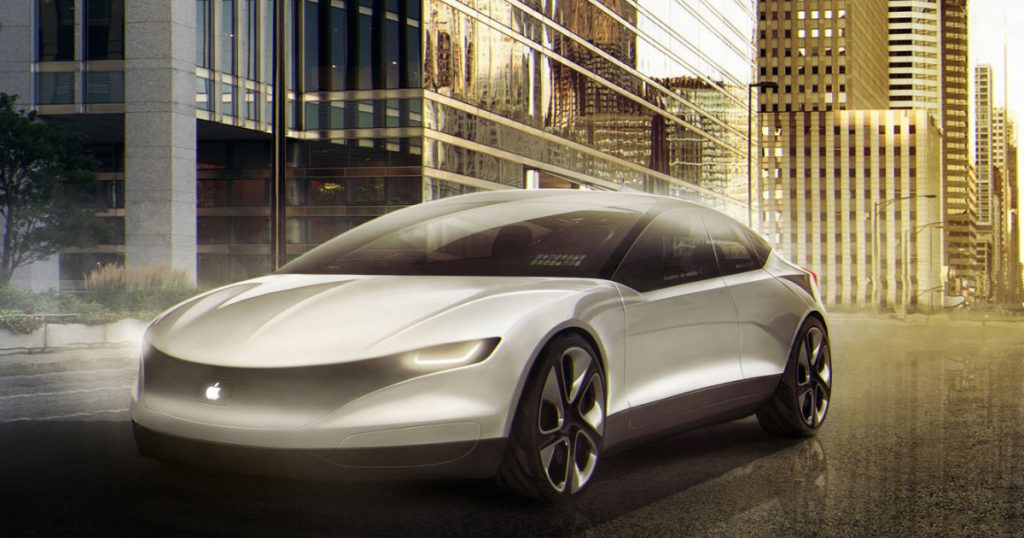 Apple's autonomous car might never see daylight
Image from: Carwow
Apple is struggling to realize its autonomous car. Sources cited by Bloomberg show that many departures severely weakened the teams dedicated to this project.
Building an autonomous car that runs properly is not an easy task. Apple seems to have painfully learned to it's costs. Indeed, according to anonymous sources from Bloomberg, Apple has made significant cuts in the realization of its Titan Project, the code name given internally to the company's self-driving car, originally scheduled for 2019.
Thus, hundreds of people within the team dedicated to this project would have been transferred, dismissed or would have left by their own will. These new disclosures are added onto rumors circulating for months about the problems encountered by the company around the Titan project. According to them, Apple would abandon the idea of building their own car to focus solely on creating a software platform dedicated to operate these vehicles. The idea would be to sell technology licenses to automotive manufacturers wishing to invest in the market of electric and autonomous cars.
Apple's alliance with an automobile manufacturer
According to Bloomberg, it is also likely that Apple finally decides to ally with a manufacturer, as does Google, notably with Fiat. This hypothesis would go against the original goal of the Cupertino company to control the whole chain of production. But although it is known for perfectly controlling its technology, the company seems to be unable to impose itself alone on the automotive market.
Still according to the US news agency, Apple's directors should take a final decision by the end of 2017 to set new goals in the field of autonomous cars. It is very unlikely that the groupe decides to just abandon the project but it will certainly be thoroughly revised.
Source: Bloomberg