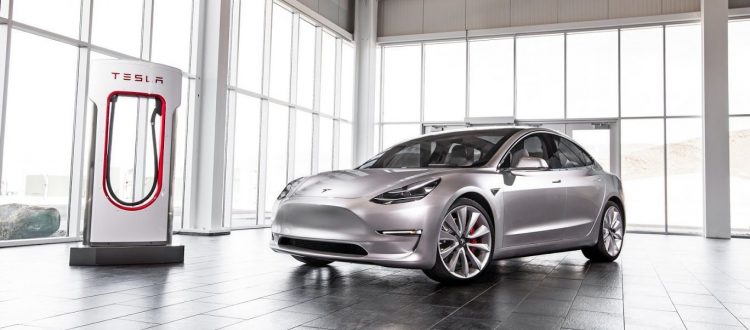 Tesla Model 3: the finalized version will be made official this summer
Tesla took advantage yesterday of the announcement of encouraging financial results to give news about its future electric car, the Model 3.
The Tesla Model 3 fully revealed this summer?
To begin with, Elon Musk announced during the conference call that the 3rd and final part of the presentation would "probably" take place after the vehicle has come into production … and more in March or April as planned up to 'now.
This "final reveal" will be the opportunity to discover the definitive design of this Tesla Model 3, but also and especially its cockpit. Elon Musk previously announced that it would look like a "spaceship", including a new steering wheel and a heads up display (HUD).
As a reminder, the Tesla Model S presented at the launch conference was quite different from the production model.
Start of production in July
Production will start in July, according to the manufacturer's CEO, and then accelerate steadily.
Tesla will initially produce 1,000 units / week. It aims to reach 5,000 units / week by the end of 2017, and then 10,000 units / week in 2018.
It will take some patience since there are already more than 400,000 pre-orders to honor.
Source: frandroid